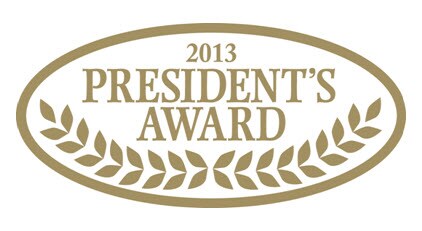 We're honored to announce that we've received a 2013 President's Award from Ford Motor Company, an elite distinction that is only presented to top-performing dealerships. We're excited and privileged to be honored for our superior sales and service performance, as well as our commitment to delivering the highest level of customer satisfaction.
Along with winning this prestigious award, Grapevine Ford Lincoln has also been named one of the top 100 Ford retailers in the nation! This achievement is another big victory for us and one that truly reflects our continuous pursuit of excellence. It also inspires us to never rest on our success and to continuously find ways to make enhancements and raise the bar for our competitors.
Each day, we strive to exceed customer expectations in every department of our dealership, and we feel extremely fortunate to have our hard work rewarded. When it comes down to it, we owe these wins and all of our successes to you - our loyal patrons. When you're happy, we're happy, which is why we're committed to providing you with the best experience possible every time you visit. Thank you for making us one of the premier Ford retailers not only in Grapevine, TX, but also in the nation!