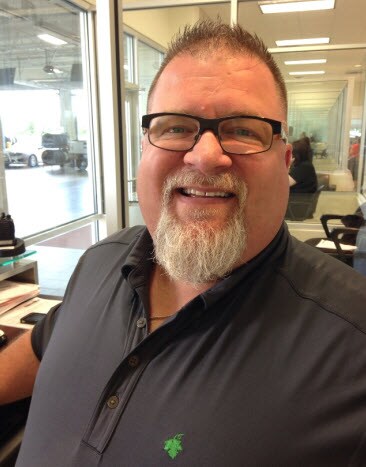 Daren Hayden's dedication to our customers is unmatched, and we're not the only ones who have noticed. Daren has received honors from Ford Motor Company five times for his high Customer Satisfaction Index (CSI) scores and accomplishments in sales! We're lucky to have him on our team and want to show our appreciation by placing him in the limelight for this month's installment of the Grapevine Ford Employee Spotlight!
Daren held many positions at Grapevine Ford before finding his way into the role of Service Advisor. He has been with us since the start of his career in the auto industry, earning Master Certifications with Ford along the way. Over the course of 25 years, he's been a Sales Associate, Sales Manager and even worked in finance before transitioning to the Service Department, where he has become a highly valued member of the team. When asked what he likes most about working at Grapevine Ford Lincoln, he proclaimed that he enjoys collaborating with all departments to make our customers feel at home. That's just the type of customer-focused response we'd expect from Daren!
In his spare time, Daren enjoys playing golf and Texas Hold 'Em. He also loves spending quality time with his daughter, two sons and wife Becky, whom he's been married to for nine wonderful years. And when it comes time for family vacations, he likes to head to Hot Springs!
Check out a letter that Daren received from Ford Motor Company's President and CEO below!