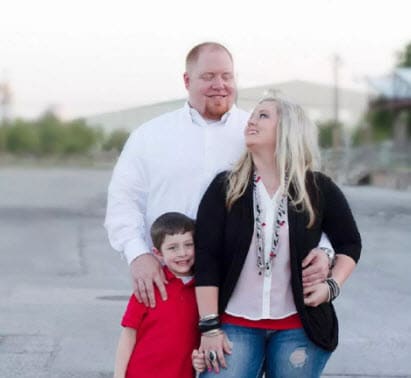 Dean Smith's enthusiastic demeanor, willingness to help others and business know-how are just a few of the reasons why he's become a beloved member of the Grapevine Ford Lincoln team. This month, we'd like to place a spotlight on Dean and give all of you who have never met him a chance to get to know why he's so popular around here! Check out his interview now!
Job Title: Assistant Pre-Owned Vehicle Director at Grapevine Ford Lincoln
What would you like to tell readers right off the bat? My aspiration is to become a partner in our organization. Through hard work and dedication I know it is possible. My family and friends are the most important thing to me. I believe in doing the right thing all the time, not some of the time. Today is always a great day in my life!!!!!!! Make yours great, as well.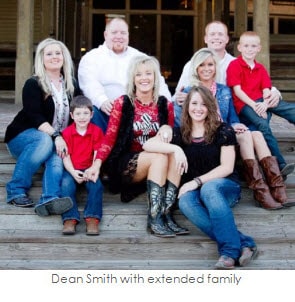 Tell us about your family. I am married to my high school sweetheart, Tara Ivie. We have been together for 13 years. We have one son who is the light of our lives. His name is Blaine and he is 8. I have one brother named Chad who is a captain in the air force. He is 29 years old and married with a beautiful wife and son. They live in Florida. I also have one sister who is 22 and is a senior at UL Monroe.
What are some of your hobbies? My hobbies are drag racing my Ford Mustang, and hanging out at the baseball field with my son. Love to play pool even though I'm not very good. Love to play Madden 14 with my son or online. I also read leadership and motivational books to further my education.
How long have you been in the car industry? I got into the car business in 2005. I went to Bill Carr's boot camp. From there I became a sales manager, then went to VT finance school which is like the Harvard of finance. I've completed tons of certifications.
How did you get your start in the car industry? I started in the car business with $20 in my pocket and one pair of slacks when working at my first dealership. If the business did not work, I was going to the military. My wife's family got me into the auto industry, so I sold cars and six months later I was promoted to assistant sales manager. I did that job for two years. It was definitely an eye opening experience. I learned a ton.
From there I was promoted to finance manager. I also learned a ton in this position, which I stayed in for two years before being moved up to sales manager. There I shattered many records, as well.
After nearly eight years, I took a job at another dealership as a finance manger and broke every record they had in their finance department. A year later, I was promoted to finance director. I flourished, but after three years I had achieved all I could there. That's when Tony Gonzalez recruited me to work for Grapevine Ford. We worked together previously and he has always remained a big brother/mentor type person in my life. So I came aboard Sept. 10, 2014.
What are some of your most outstanding accomplishments? I've been named a Producer of the Year, No. 1 Finance Manager and more. Non-work accomplishments include: all-state high school football, all district, all area, college, all conference, honorable mention all American.
But overall my son is my greatest accomplishment.
What do you enjoy most about working at Grapevine Ford Lincoln? The thing I love about Grapevine Ford is the pace and the members. Great guys with awesome attitudes. To sell 650 cars a month you have to have a great attitude.
What is your favorite quote? "The difference between a successful person and others is not a lack of strength, not a lack of knowledge, but rather a lack in will." All Vince Lombardi quotes. Phil Jackson. Anything motivating
What is your favorite food? Wagyu Long Bone Del Frisco's
What is your favorite TV show? 30 for 30
What is your favorite movie? Gladiator
What is your favorite book? 11 Rings
Do you have a nickname? Demolition Dean or Regulator
What do you think is the most interesting thing about you? The most interesting thing about me is I like to read. I feel it adds personal growth. Also, to volunteer at homeless shelters during the holidays.