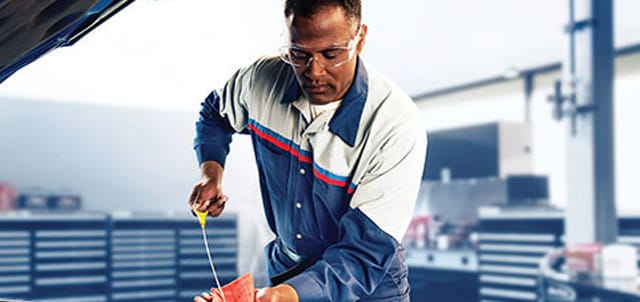 Here at Grapevine Ford, we strive to educate our customers on issues that can affect the performance of a vehicle. Skipping scheduled car maintenance can lead to problems for vehicle owners. Many minor car issues can be prevented by sticking to a good maintenance routine. Here are a few reasons why it's not good to skip car maintenance.
Regular car maintenance is often related to your car's warranty. Failing to keep up with oil changes and other services may void or limit aspects of your warranty. You should always follow the recommendations for scheduled maintenance, as described in your owner's manual.
The efficiency of your car can be directly affected by proper maintenance. Putting off routine maintenance can lead to reduced fuel economy. It can also lead to wear on tires and other vital parts of your car.
Skipping scheduled vehicle maintenance can also be very expensive. By failing to maintain your car in the appropriate manner, you are asking for costly problems to occur. Some of those problems may even affect the overall life of your car or truck. A little time and money now will save you a lot of expense in the future.
We want to take this opportunity to invite you down to Grapevine Ford, where you can learn more about your car's maintenance schedule. Our friendly service professionals are always available to answer your questions. We can also arrange for you to test drive any of the vehicles in our large inventory when you call or visit us today.