When you set out to buy a new car, there are many considerations to keep in mind. Narrowing your decision down by make, model, and trim level is just the start. You'll also have to think about what features and amenities are most important.
From safety to technology, automakers today are outfitting their vehicles with more bells and whistles than ever before. Whether you want to avoid being pressured into getting amenities you don't need from a seller, you are looking for amenities that will boost your car's resale value, or you just want to be as comfortable as possible on the road, these are features to look for in your next car.
Technologies of the Future
Most vehicles today are sold with some kind of infotainment and audio system. Screen sizes range from five inches to 12.5. Amenities include Android Auto, Apple CarPlay, and navigation. Some are pinch-zoom and others are voice-activated. With all these options, Consumer Reports recommend that you look for one key feature: a central knob that lets you physically control the display screen. This greatly improves the convenience of using your infotainment system and it also avoids driver distractions. If you can find a car with a digital gauge display, all the better.
Luxury and Convenience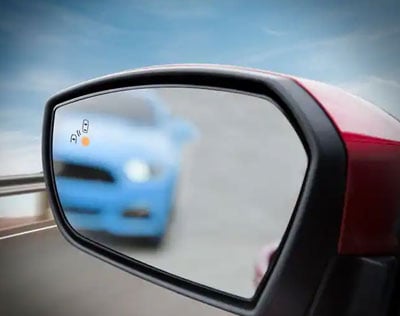 Depending on the vehicle you get, luxury features are either standard or available. This includes heated seats, possibly a leather-wrapped steering wheel and shift knob, and a sunroof. Of the amenities available, some of the most popular are heated seats and a sunroof. Heated seats are especially popular in colder climates, while just about everyone benefits from a sunroof. Some modern cars are also made with ventilated seats too for year-round comfort. This feature makes the most sense (and gives your car a higher value) if you live in a warmer part of the country.
What Kind of Drivetrain Options are Available?
Of all the drivetrain options available, one of the most popular is four-wheel drive. Four-wheel drive is especially coveted on utilitarian vehicles designed for off-road adventures such as pickup trucks and SUVs. While some people still prefer to drive a car with a manual transmission, an automatic transmission is slightly more popular. If you can get a car with cruise control, even better – research shows that having the ability to set your speed on the road is a highly desirable feature.
Safety Tech that Keeps Families Safe
Safety is naturally a concern for most drivers. Regardless of whether you're towing a trailer or hauling your family around, you want some assurance that your vehicle will protect you in an accident. Unless you're buying an antique, most vehicles have standard safety technology such as seat belts and airbags. With a more recent vehicle, you'll probably get features such as traction control and a tire pressure monitoring system, too. But if you're really looking for a safe car, find one with driver-assist features. Automatic braking, forward collision alert, and blind-spot monitoring are the most desirable.
Getting a new car is an exciting process. In addition to selecting the right make and model, you'll also want to look at desirable features like driver-assist safety aids, and conveniences like a sunroof and heated seats. If you're considering getting a new car and want to know which amenities are best for you, don't hesitate to contact us. Our friendly staff is eager to help you find the car of your dreams!