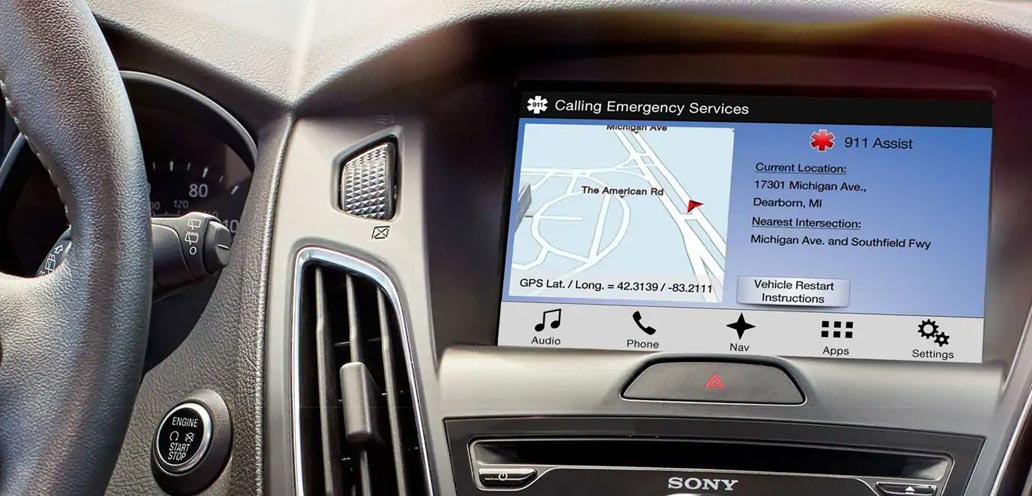 One thing that Ford has developed a reputation for has been vehicle connectivity at its finest. The solutions have been brought in using the Sync platform, and they have depended on drivers to connect phones through USB or hands-free wireless technology. Some of the great services provided through this technology include vehicle health reports and 911 Assist.
Cellular Connected Telematics
Through the new technology, Ford will roll out a telematics system known as Sync Connect. It all began in 2017 with the 2017 Ford Escape. Obviously, telematics technology doesn't offer us anything new in terms of technology, but having this system means that you can communicate independently of a phone. MyFord Mobile, for example, will work with the Fusion Energi, Focus Electric and C-MAX Energi.
The Capabilities of the Ford Sync Connect
The advantage of Ford Sync Connect is that it comes at no additional cost because it goes through your phone. Like with some of the other telematics systems, you will need to subscribe to the service, and the cost can be as much as $200 per year. Some of the downsides in the past was that you could only work with this system when you had the phone inside of the car, and you were limited to vehicle health reports and calling emergency services. Through the Ford Sync Connect, you can lock or unlock your car, locate your car or start it remotely. You also receive 4G LTE that is always on, and you have built-in connectivity to access everything from your smartphone.
Unlike the other automakers, Ford utilizes a unique approach because you don't have to pay a dime to use the system, and you get all the capabilities for the first five years.
Technology at Its Finest
Through the technology, Ford could do over-the-air software updates, similar to its competitor Tesla. Ford has built this in as a part of the technology to add value for customers. Through this technology, you can stay connected on your vehicle from virtually anywhere. Using this technology, you will have a much better way of making your life even more convenient.
Download the App
To get started with Ford Sync Connect, the technology is quite simple to understand. You will only have to download FordPass and add your vehicle. You can download this from either Google Play or the App Store. Next, you will set up a four-digit security pin. You will add the vehicle, enter the VIN barcode and create a nickname for the vehicle. Tap finish and finally, you will hit activate. Next, you simply start the car, and you should see a popup message for Sync 3. After you have followed through with these steps, you shouldn't have a problem with accessing some of the features through the system. You can also choose to authorize the remote features for extra drivers.
If you have any questions, you can also ask our dealership for help. We will show you how to get the Ford Sync Connect technology up and running on your vehicle. We love working with customers and showing them how to proceed. As a business, we're always seeking new ways that our customers can take advantage of technology so that they can get the most from their next vehicle.