Welcome to Grapevine Ford's Flex Review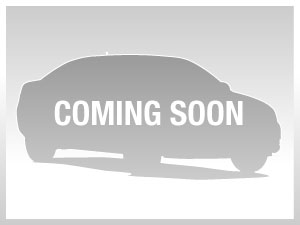 The seven-passenger Ford Flex is heading back onto the market for 2015 with very little changes. For the new year, the crossover offers buyers a few fresh exterior paint colors and two new technological features, but otherwise comes complete with the same innovative components and high-powered engines that were included on last year's 2014 model. These features complement the car's brand-new additions, making the 2015 Ford Flex one of the top crossover's in its segment and a hit with buyers. To find out more details about the Flex's incredible amenities, check out our 2015 Ford Flex review for full information.
The 2015 Ford Flex in Grapevine is giving buyers the chance to choose from three new exterior colors this model year: Guard Metallic, Bronze Fire Metallic Tinted Clearcoat and Magnetic Metallic. The fresh shades are being offered throughout the lineup in addition to a couple fresh two-tone roof options: Deep Impact Blue Metallic/white and Tuxedo Black Metallic/white. Altogether, these new choices enhance the Ford Flex's appearance and boost is appeal on the market. Aside from these upgrades, the crossover also comes with standard heated mirrors on the SE and offers a heated steering wheel on the Limited. These features help provide a little extra warmth during the cooler winter months - an asset for buyers.
In addition to a myriad of excellent features, the 2015 Ford Flex in Grapevine also sports two powerful engines. The base 3.5L V-6 engine delivers 287 horsepower and 254 lb.-ft. of torque, while working alongside a six-speed automatic transmission. The stronger EcoBoost 3.5L V-6 produces 365 horsepower and 350 lb.-ft. of torque, and is also paired with a six-speed automatic transmission. Both engines provide fantastic performance and deliver exceptional power, making either one a great choice for Ford Flex buyers.
In order to learn more about the latest Flex, keep reading our 2015 Ford Flex review for extra information.�