Your car's starter, fuel system, ignition system and electronics are all powered by your battery, making it an important part of its  mechanics. Without it, your car is left inoperable, which is why it's vital to have your battery serviced annually and inspected for any damage. The Texas climate is all but cool during the summer months, and this could have negative effects on your Ford car battery. To avoid premature battery replacement, schedule an appointment with our service department to have it assessed as soon as possible.
Routine battery services include:
Battery Terminal Cleaning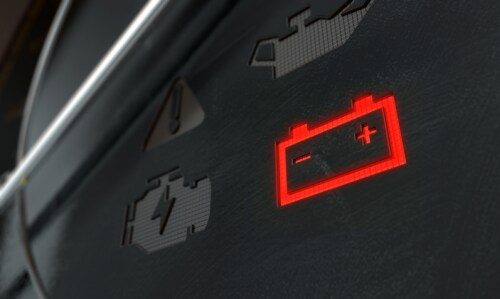 This service is helpful in keeping your battery terminals clean and free of corrosion. With the application of anti-corrosion spray and/or installation of felt corrosion protectors, you can prolong the life of your car battery in Grapevine.
Battery Cable End Inspection/Replacement
Damaged battery cable ends can render your battery useless, which is why it's important to have them inspected on occasion. If damage is found, the cable ends can be replaced to keep you from having to purchase a new battery sooner than intended.
Battery Diagnostic Exam
This test takes minutes and can quickly tell you if your battery is low and on its way out. It's a simple way to determine if you're in  need of Ford battery replacement.
Do I Need a New Car Battery?
If you think you may need to purchase a new car battery, take a look at the top battery failure symptoms below. By keeping an eye out for these issues, you can save yourself from being stuck in a parking lot with a dead battery.
Low battery fluid
Check engine light on
Battery leak
Slow engine crank
Swollen battery case
Dim headlights
Take your car into Grapevine Ford right away if you experience any of the above issues. We have a range of batteries for sale in our inventory, including truck batteries. From Duralast to DieHard, you'll find a multitude of great brands for sale. Contact us today for more information on our battery offerings.